BROWNING X-Blade II air rifle pack - .177 rifle bore (19.9 joules) - SPECIAL FFER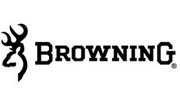 Legendary brand of shooting and hunting weapons, Browning is also well known in the leisure guns world, thanks to some airguns and air pistols, made by Umarex. 
Recently redesigned, the X-Blade II rifle is 19.9 Joule, and spring powered : smoothness, power and accuracy are thus the assets of this resolutely modern airgun.
Find out more
Characteristics of the pellet rifle
The Browning X-Blade II is mainly made of polymer. Even the barrel, made of steel of course, is coated with this synthetic material. What is extremely practical, according to its strength and maintenance (no rust nor oxidation)!
This airgun has the traditional spring piston technology.
The stock, ambidextrous is ergonomic, curved, and has a largerubber butt plate, absorbing the shocks on shoulder.
About aiming, the X-Blade has luminous optic fiber front and rear sights, and a dovetail rail (to add a scope or a red dot for example).
It has an automatic safety, that engages while cocking, and that can easily be put off, pushing a button at the rear of the barrel. It avoids any accidental shot, uncontrolled.
How the Browning X-Blade Rifle works
The X-Blade II is break barrel action. To unlock the barrel, tap at its end with the flat of the hand. Then just pull it down until it engages.
Insert the pellet in the barrel, head first, and put it back up firmly to close it.
Aim, aligning the 3 points formed by the optic fibers (or with optic accessory).
Just before shooting, push the safety button, to put it of.
Contents of the ready-to-shoot pack
For Christmas, the Browning X-Blade II is delivered with :
a 4x32 scope and its mounts
a BROWNING sheath
10 targets
500 pellets
Manufacturer

UMAREX

Type of weapon

Rifle

Caliber

.177 (4,5 mm)

Power source

Spring

Cocking

Braek barrel

Barrel

Steel / Rifled

Ammunition

Pellets

Firing

One shot

Loading

Barrel

Stock

Synthetic

Main hand

Ambidextrous

Adjustable trigger

No

Safety

Automatic

Optic fiber

Rear and front sight

Rear sight

Adjustable

Front sight

Fixed

Dovetail rail

11 mm

Color

Black

Lenght

43.31"

Barrel length

17.13"

Weight

7.72 Lbs

Velocity

920 Fps

Energy

19.90 Joule

Legislation

D category weapon (free sale over 18 years old)

Energy Category

between 10 and 20 joule

Catégorie

Carabine à plomb
Customers who bought this product also bought: