GAMO Black Knight airgun kit .177 (29 joule) + 4x32 scope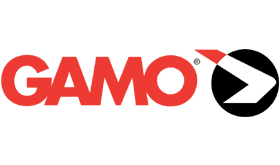 POWER PACK GAMO

For larger range shooting, GAMO offers here a Full power pack, composed of a Black Knight airgun with 29 Joule power, a 4x32 scope, 50 targets and a box of pellets. 
This air rifle is in category C, declarable, a hunting permit or ashooting licence is requiredand can't be sold out of France.
Find out more
Characteristics of the air rifle
Classical airgun with a modern, ergonomic and elegant style, the Black Knight is ideal for precision shooting.
It has numbers of GAMO technologies :
enlarged piston, with a longer and powerful spring, growing the energy up to 29 Joule
a CAT trigger, adjustable and smooth
a SWA rubber butt plate with removable inserts
natural sights with TRUGLO optic fiber
RRR dovetail rail, reducing the recoil
Contents of the ready-to-shoot pack
the Black Knight airgun, .177 rifled bore, 29 Joule power
a GAMO 4x32 WR scope
50 targets 14x14 cm
250 pellets Gamo Match
Legislation on rifles over 20 joules
With 29 Joule power, tha GAMO Black Knight airgun is classified in category C-4
It has to be declared (by the seller). This airgun ca'nt be sold out of France.
It requires to send :
copy of an ID
proof of domicile
hunting permit with its annual validation
or a shooting licence FFT (with doctor stamp)
Manufacturer

GAMO

Type of weapon

Rifle

Caliber

.177 (4,5 mm)

Power source

Spring

Cocking

Braek barrel

Barrel

Steel / Rifled

Ammunition

Pellets

Firing

One shot

Loading

Barrel

Stock

Synthetic

Main hand

Ambidextrous

Adjustable trigger

Yes

Safety

Manual

Optic fiber

Rear and front sight

Rear sight

Adjustable

Front sight

Tunnel

Dovetail rail

11 mm

Color

Black

Lenght

46.07"

Weight

6.61 Lbs

Velocity

1115 Fps

Energy

29 Joule

Legislation

C category weapon (subject to declaration) - No sold out of France

Origin

Spain

Pack

Yes

Promo

Yes

Energy Category

more than 20 joule

Catégorie

Carabine à plomb