GAMO AD-30 red dot sight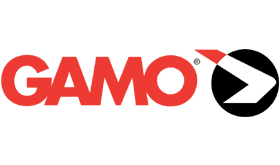 With its tactical / military inspiration, the red dot GAMO AD-30 is a sight accessory, that allows a shooting with open eyes. A luminous red point appears in the middle of the scope, that has to be aligned with the center of the target.
Delivered with a mount for 11mm dovetail rail, it can be mounted on most of the airguns, and also on 22Lr.
Find out more
The Gamo AD-30 red dot is made of aluminium, material that gives it lightness and robustness.
With a tubular shape, it is 4.92" long, with a diameter of 1.18";
The illuminated reticle is adjustable with 11 levels of intensity.
It is also height and windage adjustable (it can be nedeccary to centr the point, according to the renge of shooting for example).
It has 2 flip-up covers, to protect the lenses while not used.
The red dot AD-30 is delivered with a one-piece mount with an anti-recoil wedge, to ensure a perfect holdi,g while shooting.
It works with a lithium battery CR2032 (provided)
Manufacturer

GAMO

Clamps

11 mm

Lens objective

30 mm

Power

Battery

Battery

CR2032

Lenght

4.92"

Width

2.36"

Height

2.36"

Weight

0.54 Lbs

Legislation

Free sale over 18 years

Origin

China

Catégorie

Optique et torche
Customers who bought this product also bought: