UMAREX BERETTA M9A3 CO2 pistol .177 BB - Blowback (Under 3 Joule)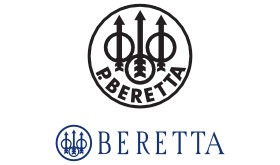 NEW DECEMBER 2018
Evolution of the famous pistol Bertta 92, the M9A3 has more tactical and fuctional features, usable in the heat of combat as on duty, at home, or for sport shooting.
It thus has a verticala and thiner handle, an oversized magazine release button (simple to use, even with gloves) an longer and threaded barrek, a removable front sight and a Picatiny rail.
Umarex offers here a great CO2 replica of this M9A3, with its Flat Dark Earth (FDE) finish, three coloured desert kahki and black.
Find out more
Features 
Modernized version of the famous Mod. 92, the Beretta M9A3 was first detined o the US Army. That's why it was made with desert colour, really more discreet than black.
This arigun version made by Umarex has all the features and markings of the original.
This M9A3 is in .177 BB bore (shoots spherical pellets), and works thanks to a 12g CO2 cartridge. The magazine has a 16 shots capacity.
The body and the grips are made with resistant polymer, that avoid to weight the pistol, and the slide, the barrel and the magazine are made with metal, for a better solidity and durability.
The pistol is blow-back : while shooting, it goes backward, giving an extremely realistic visual effect, and real recoil sensation in the hand.
The hammeris functional, and ca be used to cock the pistol.
The vertical handle of this M9A3 allows an instictive and easy handling, even for smaller hands, and has textured non-slip grips.
The safety is aslo functionnal, with an ambidextrous lever on the back of the slide.
The natural sights are fixed, and have white points : their alignment helps the target acquisition.
There is also a Picatiny rail under the barrel, to mount a laser sight for example.
An only small difference with the real one : the barrel is not threaded, it can't be unscrewed.
Loading 
Insertion of the CO2 cartridge :
remove the magazine, pressing the magazine catch
unscrew the cover under the magazine
insert the CO2
screw the cover until the cartridge is pierced
Loading the BBs :
remove the magazine
pull the spring down, and lock it
insert 16 BBs maw from the top
unlock the spring
Once the Co2 cartridge and the BBs loaded, insert the magazine back in the pistol;
Shooting 
The Beretta M9A3 trigger can be used in simple or double action : you can cock the hammer (pulling the slide or the hammer backward) before shooting, or shooting directly pulling the trigger.
Once the magazine is empty, the slide stays in the rear position. It can be the liberate pushing the slide stop lever.
Delivery 
The Beretta M9A3 pistol is delivered in a cardboard box, with :
a multilingual notice
an Allen key
a few BBS
Important : never let a Co2 cartridge in the pistol when not using it, to avoid a early wear of the jhoints.
Manufacturer

UMAREX

Type of weapon

Pistol

Caliber

.177 (4,5 mm)

Power source

CO2

CO2 cartridges

12g

Barrel

Steel / Smooth

Ammunition

BBs

Firing

Semi automatic

Loading

Magazine

Capacity

16 shots

Stock

Synthetic

Main hand

Ambidextrous

Body

Synthetic

Culasse

Alliage

Blow Back

Yes

Trigger

Single or double action

Safety

Manual

Rear sight

Fixed

Front sight

Fixed

Dovetail rail

Picatinny / Weaver

Color

Desert

Lenght

8.86"

Barrel length

5.35"

Weight

1.87 Lbs

Velocity

328 Fps

Energy

Under 3 Joule

Legislation

D category weapon (free sale over 18 years old)

Catégorie

Pistolet à plomb
Customers who bought this product also bought: