UMAREX RP5 CO2 pistol carbine kit - .177 or .22 (7.5 to 11 Joule)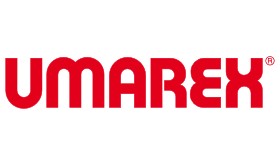 Looking for something unique ? Then the Umarex RP5 is what you need. Its modular structure gives you a wide range of options and points the way for the next generation of airguns.
The RP5 kit carbine airgun is a great example : it is the RP5 pistol, customized with a shoulder stock, a Picatiny rail and a Walther 4x32 scope.
Available in .177 or .22 bore


Find out more
Characteristics of the pellet gun
It is "Made in Germany" , a time-honored quality guarantee and promise of superior precision and performance.

The RP5 carbine kit is a modular pistol / rifle, working thanks to 1 or 2 CO2 12g cartridge, and shooting pellets, single shot or 5-shot with a magazine.
It is ambidextrous.
The stock and forearm ar made of synthetic, the rifled steel barrel is covered with synthetic, the structure and mechanical parts are  made of alloy.
It has a fixed blade front sight, a removable rear sight, and a 11 mm dovetail rail, to mount the scope provided (or any other optical accessory).
The mount with a Picatiny rail comes on the "tube" containing the CO2 cartridges, allowing the adaptation of a bipod, a laser sight...
It is available in 2 version :
• .177 rifled bore, with a power of 7.5 Joule max
• .22, with 11 Joule power max.
Operation
Its design is close to a shotgun, but not only : its working is also inspired from it : pellets are loaded into the barrel with a simple pumping movement.
The CO2 cartridge(s) take place in the forearm, that opens unscrewing its end.
To place and remove the magazine, just open the pistol, pulling the forearm backward, and slide it from left to right. Once the mazazine out, jus insert the pellets. You can also use it in single shot, putting a pellet directly in the barrel.
Content of the pack CO2 rifle gun
The RP5 CO2 pistol
Its 5-shot magazine
Its shoulder stock
A Walther 4x32 scope and its mounts
A mount with a Picatiny rail
Be careful to choose the ammos of the caliber of the carbine (.177 or .22).
Delivery expected in July
(prices and characteristics could slightly differ according to the reception)
Manufacturer

UMAREX

Type of weapon

Rifle

Caliber

.177 or .22

Power source

CO2

CO2 cartridges

12g

Barrel

Steel / Rifled

Ammunition

Pellets

Firing

Semi automatic

Loading

Magazine

Capacity

5 shots

Stock

Synthetic

Material

Alloy

Main hand

Ambidextrous

Trigger

Single action

Rear sight

Removable

Front sight

Fixed

Dovetail rail

11 mm

Color

Black

Lenght

29.61"

Weight

4.28 Lbs

Energy

7.5 Joule max in .17711 Joule max in .22

Legislation

D category weapon (free sale over 18 years old)

Origin

Germany

Pack

Yes
Customers who bought this product also bought: