Revolving shoulder stock PIETTA - Fir Army, Navy or Buffalo (to choose)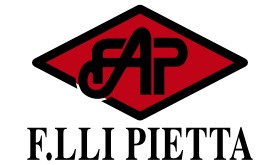 This stock makes it possible to transform a PIETTA black powder revolver into a real small long gun. It exists in 3 different versions, for revolvers models: ARMY 1860 / NAVY 1851 / BUFFALO.
Be careful to choose it according to the model of your Pietta revolver.
Find out more
Varnished wooden stock
Brass finish
Adjustment screw
Lacrosse grenadier
Total length: 42 cm
Weight: 980 g
Adaptable only to PIETTA revolvers !
Army 1860
Navy 1851
Buffalo
Each model of revolver has a different grip and it is unfortunately not compatible with the others.
Manufacturer

PIETTA

Legislation

Free sale over 18 years

Origin

Italy
Customers who bought this product also bought: